Latest mockup: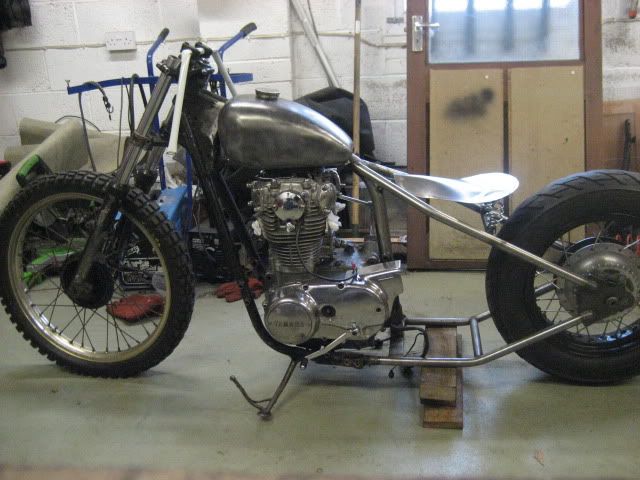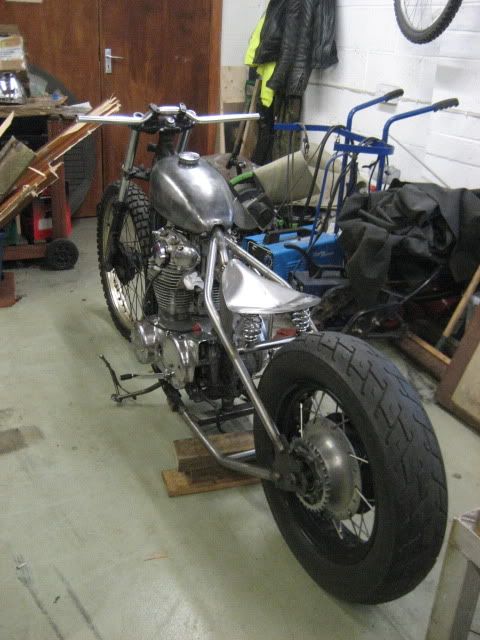 Bars are only temp, knicked from my old mountain bike.
Not really done that much recently, bent the side stand today, so it would work with the new ride height, not a perfect solution, but I'd like to retain some original features.
Hopefully be able to get an exhaust sorted soon, then I can crack on with the footpegs. And should be able to get my rear wheel spindle and spacers this weekend, along with specially modified front brake plate, so that will lead on to getting the brakes and torque arms sorted, once that is done, I can sort the front forks.
Still can't decide what to do about the electric box / bag / tank