Made a giant leap forward over the last week or two: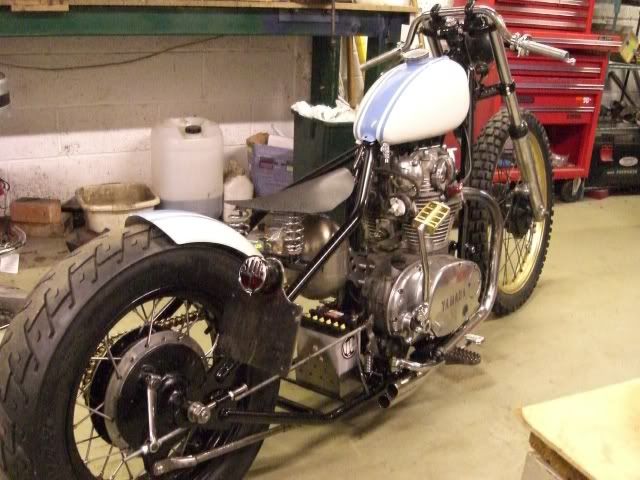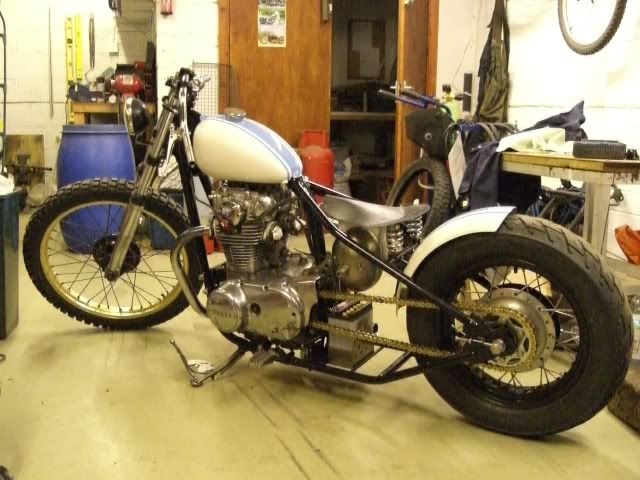 To make it rideable down the track at the back of our house I need to make some cables to length and I've got some replacement carbs coming, as I broke one of mine trying to get the seized mixture screw out, tried absolutely everything and in the end went for the do or die approach and I killed it! Also need to sort some decent air filters.
For the MOT I need to sort a horn and a new light plus get some new fork oil - I can bottom them out just bouncing on them
In the near future I've still got to cover the seat and finish flatting the paint, I used 2K clear laquer from a rattlecan, its been on for almost a week and its soft as shite. I also want to sort out some clipons for it, the current bars are just too high over the top yoke, due to the rest of the bike being quite low down.