What can I say - A Harley nut from the UK would probably need to wear a nappy walking round this place, not as big as something like Newark, but, there was probably only 5% of the stalls selling crap, the rest was pure bike parts, nothing really rusty and shite either - fair enough the vast majority of it is evo / chopper type stuff, but there were Shovel engines, Pan cyl heads, various engine cases, probably about 30 sets of transmissions. Also a few Jap and Triumph bits, but not many - saw a 5T engine, box and frame go for about £550. A few full bikes too including this 1200 Flattie: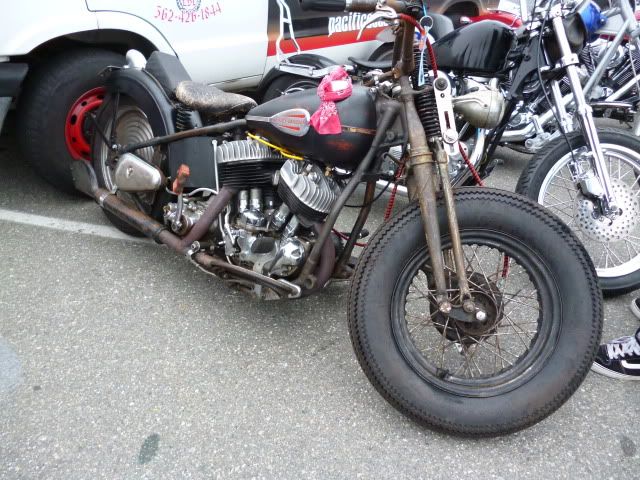 Asking price was $18,000
My bargain of the day was a Triumph 19" wheel, complete with flanged hub and 7" TLS brake plate - all for the princely sum of £30 - No span it yet, but it looks pretty straight and true, spokes are good - just what I was after.
Also picked up a couple of 'bobber' seats on the cheap - will probably stick these on e-bay and put the money to a really good repro seat.
Well, sadly the holiday is over, got back home a couple of hours ago, knackered and wanting to go back sooner rather than later.
At least I've got work to look forward to tomorrow morning