Just spent the day at the
venice vintage rally
after being given a flyer in a bike shop yesterday:
What an awesome event, everything from a Harley JD scrambler - still being raced today, right through Cafe Racers, vintage race bikes, stockers, customs, you name it.
Was really surprised at the make up of the bikes - the 'show' area was roughly 50% jap, 40% birt + european and only about 10% american. Even the general parking lot was full of awesome bikes including a few pans + lots of Triumphs. Of course, probably the most represented bike in the parking lot was evo based, but they just faded into obscutiry amongst everything else.
Great bands, food and beer, free entry, 100yds from the beach, I even won a poster!
Sorry - my pictures don't do it any justice whatsoever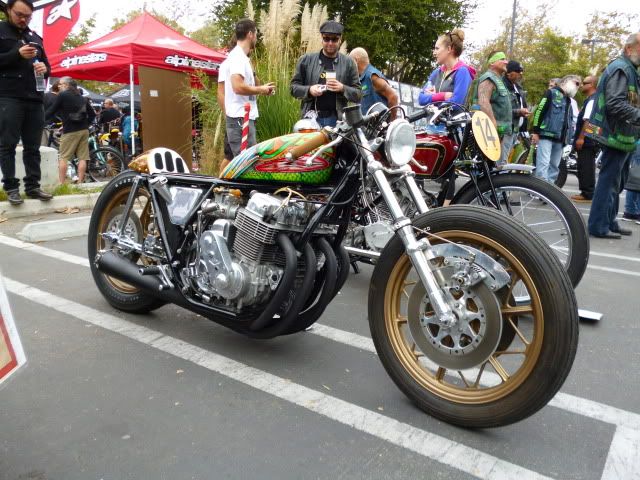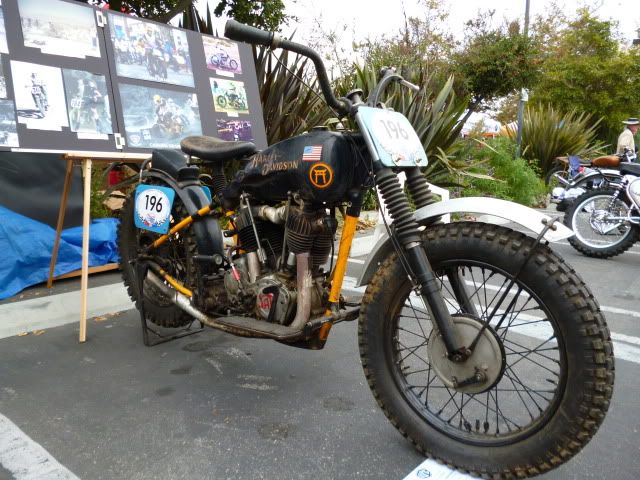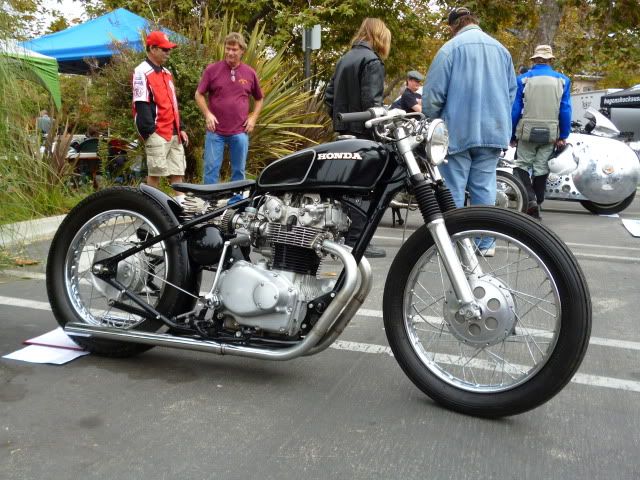 Sidecar controlled bike!