Got my air shears delivered today - what a revalation! bit of a pain to start with, but I soon found the technique and knocked out 3 seat pan blanks. Effort 1 was a bit too small, 2 was ok, so I tried the third, which again was only ok, so I went back to No2, made some modifications and am quite happy with the result. I'm going for a replica Bates look (the seat pan is basically a rip off of the seat blanks they sell on e-bay), so am going to cover with some 1" reconstituted foam and leather (keeping my eyes peeled for a coat on e-bay).
No2 is on the left, No3 on the right, might end up using No3 on the sportster, its taken a bit more pounding with the hammer, but is fairly even and won't be noticed once its covered.
Here's my specially made jig: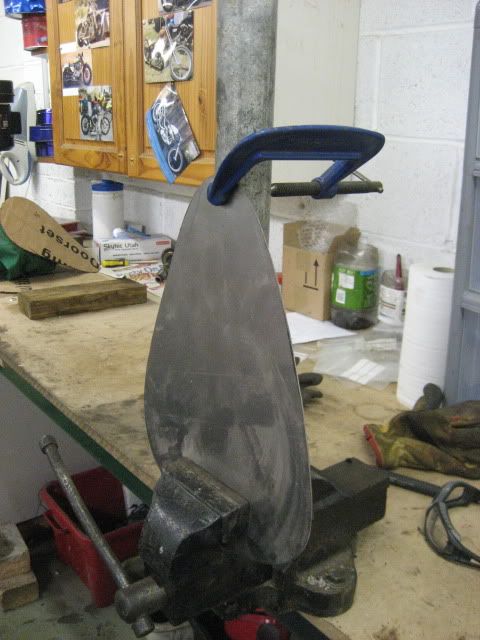 I then received my second parcel of the day, delivered to my wife's work, shipped all the way from Texas: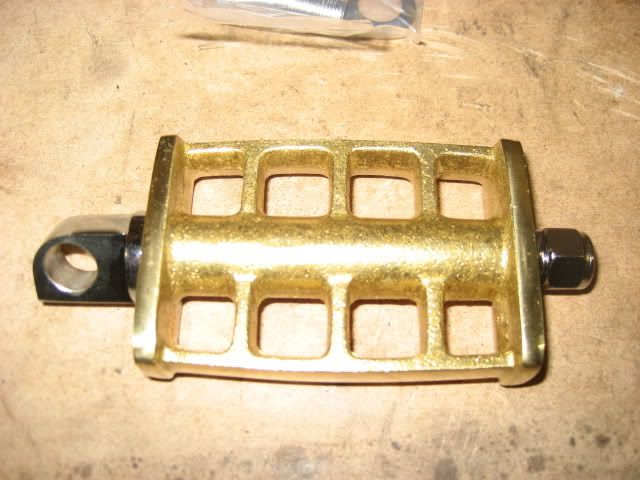 Probably get round to fitting this week.